Preparing for Your Big Day Ahead at the Herte Center for Cosmetic Surgery
Posted on: Aug 24 2015
By: admin
Chance, they say, favors the prepared. And this holds true in plastic surgery too! Here at our Las Vegas cosmetic surgery practice, we encourage our patients to strictly adhere to our pre-surgery instructions to ensure that you get the results you want and reduce your chances of developing complications.
Below is a general guide to preparing for your big day ahead here at our cosmetic surgery practice. Keep in mind though that there may be slight differences in the instructions based on an individual's cosmetic goals, preferences, lifestyle, and current state of their health.
2-6 Weeks Before Surgery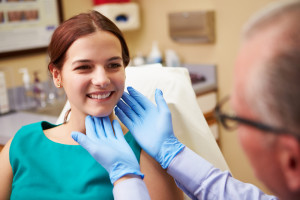 This period before your scheduled surgery should be dedicated to making sure that you are either at your optimum health or very close to optimum heath. You can achieve such by doing the following:
Quit smoking as it can significantly delay healing and increase your chances of developing complications post-surgery.
Get enough sleep and rest.
Plan well in advance for your big day by contacting the Herte Center for Cosmetic Surgery several week, or a few months,before your desired surgery date.
You might also want to avoid activities that will compromise your immune system. Take for example the "open window" theory amongst endurance athletes.
Avoid foods and drugs that will most likely increase your chances of bleeding during and after the procedure such as aspirin, green tea, and herbal supplements.
A Week Before Surgery
Around this time, it is best to revisit all the planning and double check that you are prepared:
Did you refill prescriptions that you may need post-surgery? We recommend doing this as soon as you receive your prescriptions because prescriptions expire.
Have you arranged for someone to stay with you for the first 24 to 48 hours after the procedure? The Herte Center has someone to care for you if necessary.
Have you planned your recovery nest by making sure that you'll have enough comfort aids such as pillows and grocery supplies following surgery? You might also want to stock up on movies, books, and crossword puzzles.
Have you thought about easy-to-prepare meals that are also nutritious? Always good to have on hand.
Dr. Herte and the staff at the Herte Center for Cosmetic Surgery are well trained in proper before and after care and will support you with an individualized preparatory plan before your scheduled surgery! Get in touch with us today by calling 702.732.9600 or by filling out this contact form. We look forward to your visit!
Posted in: Plastic Surgery Guide