Breast Enlargement Las Vegas
Natural-looking Enhancement through Breast Enlargement in Las Vegas, NV
Women decide to have breast enlargement, or breast augmentation, for reasons as individual as the women themselves. You may want to increase your breast size in order to create a more attractive silhouette, or look really amazing in sensual, cleavage-baring fashions. Dr. Herte understands that you may simply want to restore your appearance to that full and youthful look you gave up by having children. Whatever your personal reasons, Plastic Surgeon Dr. Mary C. Herte can help you achieve your dreams of having a more beautiful and curvaceous figure through breast enlargement at our Las Vegas cosmetic surgery practice.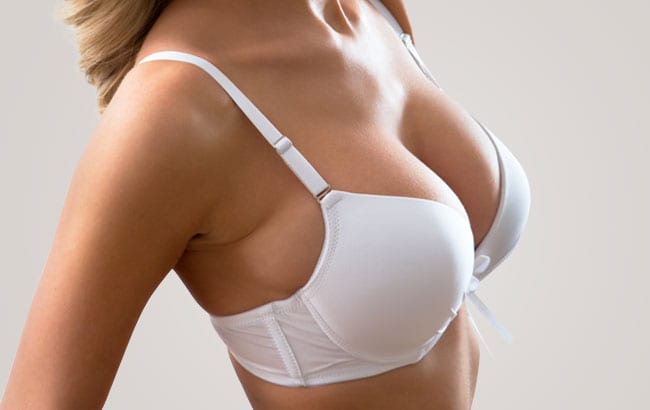 ---
The Breast Enlargement Consultation
Breast enlargement is not a one-size-fits-all procedure. At our Las Vegas plastic surgery center, your breast augmentation consultation is about customizing all of the options to fit your anatomy and your personal aesthetic goals. Your choices will be discussed thoroughly, including breast implant type, shape, and size, as well as incision location, and placement above or below the chest muscle. Dr. Herte may also recommend that breast lift be combined with your breast enlargement. Your consultation with Dr. Herte focuses on your personal goals — from flashy to natural — and on the results you can expect with the choices you make. Together, you will share your vision of that goal and tailor your breast augmentation procedure to create your best self.
Breast Enlargement Combined with Breast Lift
If you have loose breast skin or have lost a considerable amount of breast volume after pregnancy, breastfeeding, or weight loss, you may be interested in breast lift surgery combined with breast enlargement at our Las Vegas practice. During the procedure, the breast skin is tightened to maximize the volume you have, creating a higher, more youthful-looking shape. Breast implants are also inserted for a rounder, fuller breast appearance.
---
Saline Vs. Silicone Implants
Dr. Herte will also discuss with you the benefits and disadvantages of the various saline or silicone breast implant choices, and determine with you which type of breast implant would be best for you (and why), and help you make your best choice.
Schedule a Breast Enlargement Consultation in Las Vegas
If you have questions about breast enlargement surgery, contact our Las Vegas cosmetic surgery center today and speak to our helpful and very knowledgeable staff. During your private and in-depth consultation, Dr. Mary Herte can answer all of your questions and explain your breast enhancement options. Schedule your consultation today.