Home
/
BOTOX® Cosmetic Injections Las Vegas
What Is BOTOX® Cosmetic?
One of the most revolutionary breakthroughs in cosmetic medicine in the past several decades, BOTOX® Cosmetic addresses active facial wrinkling that was previously untreatable. Finally approved by the FDA for cosmetic use in 2002, BOTOX® Cosmetic has a long successful history of "off label use" for facial wrinkling since the 90's.
When evaluating facial aging changes, one of the critical areas that must be considered is overactive facial expression lines. Primarily visible only when your face is expressive, these overactive movements can start to etch permanent lines in the skin in the forehead frown area (the "elevens") and create crows feet lines. These lines can become visible even when your face is completely at rest. Many times patients report that others misinterpret their habitual frown as concern, anger or even distress. Softening these expressions can improve how you present yourself to the world, with more accurate expression of how you really feel. BOTOX® Cosmetic is an excellent treatment for this over-activity and also can prevent those lines from becoming permanent.
How Is BOTOX® Cosmetic Applied?
BOTOX® Cosmetic is injected as a solution of onabotulinumtoxinA (a derivative of Botulism toxin) in minute amounts to weaken specific targeted facial muscles in order to reduce over-activity and to improve facial muscle balance. BOTOX® Cosmetic is FDA approved for use in the glabella (between the eyebrows) for treatment of frown lines. In addition, other areas of the face can benefit from careful use of BOTOX® Cosmetic and "off label" use in these areas is common and extremely effective, such as a non-surgical brow lift.
How Safe Is BOTOX® Cosmetic With Mary Herte In Las Vegas?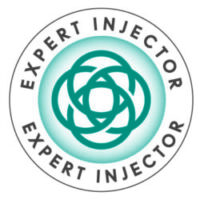 Dr. Mary Herte, a certified Expert Injector by NewBeauty magazine, has an extensive experience with injectable BOTOX® Cosmetic, and has been using it for her patients for over 15 years. BOTOX® Cosmetic used for cosmetic purposes has an incredible record for safety. Safety cautions about the use of BOTOX® injections can be found on the botoxcosmetic.com website. BOTOX® Cosmetic is an excellent addition to a rejuvenation program to both restore and maintain a youthful and rested appearance. Dr. Herte can evaluate your concerns and determine if you are a good candidate for BOTOX® Cosmetic treatment.
How Long Does The BOTOX® Cosmetic Procedure Take?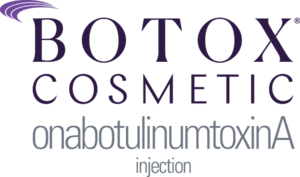 The procedure for BOTOX® Cosmetic involves a very quick procedure with a few injections performed with ultra-fine needles after applying a topical anesthetic cream to numb the skin. Most patients enjoy reduced frowning for a full 3 months after injection and after multiple treatments (usually every 3 months for the first year) may find that they can increase the time interval between treatments a bit because they have lost the habit of muscle over-use. Etched lines also soften over time as the area is no longer being re-creased over and over, and the area can take advantage of our natural healing and recovery processes.
If you are interested in finding out if BOTOX® Cosmetic is a treatment that can give you a fresher and more rested appearance, please contact our Las Vegas Cosmetic Surgery Practice and schedule a personalized consultation with Dr. Mary Herte. Our helpful and informed staff can also provide additional information and answer your questions. We look forward to speaking with you!
For Your Safety:
Dr. Herte uses only genuine brand name aesthetic cosmetic injectables, FDA approved for use in the United States, and purchased directly through the manufacturer.
The Herte Center for Cosmetic Surgery adheres to the strict Nevada Department of Health safety guidelines for single use vials and safe injection practice. For your safety, Dr. Herte does not allow vial sharing: each "single use" vial is used only for a single patient treatment.
FDA approved injectables may be used on a case by case basis for treatment for conditions that have not been approved during the FDA approval process. Dr. Herte may recommend such "off-label" treatment to a specific patient based on evaluation of the individual situation but discussion of such treatment should not be considered promotion of off-label procedures.