Home
/
Tummy Tuck (Abdominoplasty)
What Is Tummy Tuck Surgery?
If diet and exercise have failed to give you the flat tummy you desire, tummy tuck surgery may be the ideal body sculpting solution for you. Also known as abdominoplasty, a tummy tuck sculpts your waistline by removing surplus skin and tightening abdominal muscles. While tummy tuck surgery is frequently the only effective way to correct a bulging belly after pregnancy, both men and women can benefit from abdominoplasty. Weight loss in both men and women can cause skin and muscle looseness. Our board-certified plastic surgeon, Dr. Mary C. Herte, achieves outstanding results with tummy tuck surgery for patients at the Herte Center for Cosmetic Surgery, and would love to help you restore your waistline as well.
Am I A Candidate For Tummy Tuck Surgery?
Tummy tuck surgery can be highly beneficial for men and women with excess, hanging skin in the abdominal area. The procedure is often performed on individuals who have undergone major weight loss or have had past pregnancies that caused their skin to sag and abdominal muscles to stretch or tear. In addition, patients should exhibit the following in order to be considered a candidate for a tummy tuck:
Are in good overall health
Are at or close to their goal weight
Refrain from smoking before and after surgery
Want to improve the appearance of excess skin in their midsection
Have realistic expectations about their surgical outcome
The best way to learn if you are a good candidate for tummy tuck surgery is to schedule a consultation with a board-certified plastic surgeon like Dr. Herte.
Breaking up with Your Belly Fat: Is a Tummy Tuck Right for You?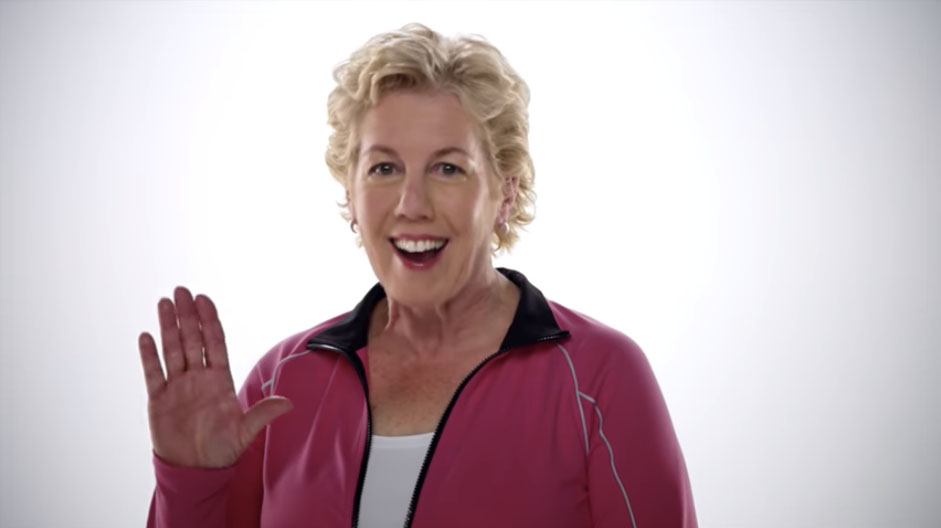 What Does The Tummy Tuck Procedure Involve?
At the Herte Center for Cosmetic Surgery, tummy tuck surgery is customized for your individual anatomy and desires. Dr. Herte is able to achieve beautiful results through her surgical expertise and extensive experience, as well as by seeing each patient as a unique individual and recommending a very personalized procedure. Depending on your needs, one or more of these tummy tuck techniques might be right for you:
Mini Tummy Tuck
Also known as a limited-incision abdominoplasty, a mini tummy tuck targets the lower abdominal area. It can be an ideal solution if you have very little excess sagging skin but still want to eliminate a bulging lower belly. With or without muscle repair, the mini tummy tuck is less invasive than its traditional counterpart, and you may enjoy quicker recovery times and shorter, minimized scars.
Full Tummy Tuck
A full tummy tuck may be recommended if you have a lot of loose abdominal skin, both above and below the belly button. Typically during this type of abdominoplasty, a larger section of excess skin and fat is removed, and the entire length of the underlying sit-up muscles are tightened to produce a shapelier waistline. If the belly button is too low on the stomach, it is repositioned and reshaped in a more aesthetic location.
Muscle Repair
To create the tight, flat abdomen that looks amazing in and out of clothing, Dr. Herte combines skin removal with repair of your abdominal muscles. This supports your body's core strength, with the added bonus of relieving chronic lower back pain in many of our patients. If your abdominal muscles have been overstretched from weight fluctuation or pregnancy, it may be impossible to improve the bulging belly with exercise and those sit ups may actually be making your low back pain worse rather than better. After abdominoplasty, the muscles are repositioned to their proper functional position. And you may just find that getting a "six pack" is now finally a possibility. We have had fitness athletes who have proudly achieved competitive six pack abs after abdominoplasty.
Liposuction
Combining your tummy tuck surgery with liposuction can help reduce the size of your abdomen and improve its contour. This can be helpful for you if you have stubborn fat deposits as well as excess abdominal skin. Additional areas of liposuction can be added to your abdominoplasty procedure to improve your overall body shape. Frequently, patients request liposuction of the flanks or hips on the back to improve the whole circumference of the waist area. This combination can be an excellent idea since the healing area is contained in the same recovery garment as the tummy tuck.
What Can I Expect After Tummy Tuck Surgery?
The recovery after tummy tuck surgery will vary for each patient based on the technique performed and their overall health. Patients can typically go home the same day as their surgery and should expect to get a lot of rest in the first couple weeks. Dr. Herte often recommends patients take two weeks off of work to focus on their healing, if not more time for more active jobs. While the recovery will be slightly different for each individual, take a look at the general timeline below of what you can expect:
1 Day After Surgery: You will likely have moderate to severe bruising and swelling in the abdomen, along with some discomfort. Pain medication, muscle relaxers, and rest can help control these side effects that are to be expected. A pain pump may also be employed to help maximize comfort in the first 24 hours.
1 Week After Surgery: Swelling should significantly fade by this point, and your surgical drains will most likely be removed during your one-week follow-up appointment. Some discomfort may still be present.
1 Month After Surgery: You should be able to resume most of your daily activities, with some light exercise to help facilitate the healing process. Dr. Herte will advise you on safe exercises for this stage of recovery. More strenuous activities should still be avoided.
2 Months After Surgery: At this point you should feel more like yourself and be mostly healed from your tummy tuck. Many patients feel they are "bikini ready" at two months post-op. While the surgical site should be healed by this time, your scars will continue to lighten and flatten for six months to a year.
More personalized details about what you can expect during your tummy tuck recovery will be discussed with you prior to surgery to help you plan accordingly.
How Much Does A Tummy Tuck Cost?
The cost of tummy tuck surgery can start as low as $8,000 for the surgeon's fee. Keep in mind that this will be different for each patient based on the details of their surgical plan. Other factors that can influence your tummy tuck cost include: the surgeon's expertise, the geographic area of the practice, the extent of your surgical needs, fees associated with the surgical facility, anesthesia fees, as well as post-operative medications and garments.
To help you budget for your procedure, our team will provide you with a quote for your surgery during your consultation. If you would like to break your total cost into smaller, more manageable monthly payments, we accept several financing options to help make your tummy tuck surgery a reality.
Learn More About Tummy Tuck Surgery
For men or women, the benefit of a firmer, stronger core and a tighter waistline can boost your self-confidence. Call to speak to our caring and knowledgeable staff about your tummy tuck surgery questions, or to get your journey to a tighter tummy started, schedule your personal consultation right away with Dr. Herte at our Las Vegas practice. Contact The Herte Center for Cosmetic Surgery today at 702-732-9600 to schedule your consultation.
Read more about tummy tuck surgery and our other offered services on the Herte Center for Cosmetic Surgery's blog!