Home
/
Plastic Surgeon in Las Vegas
Meet Dr. Mary Herte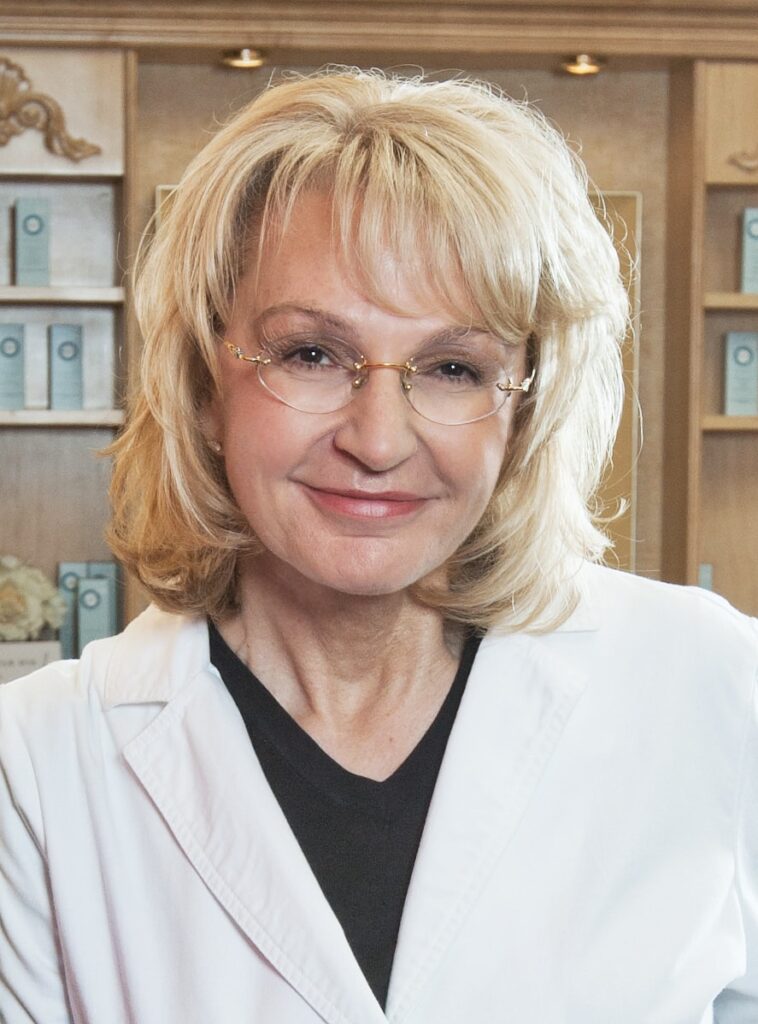 Dr. Mary C. Herte brings her Midwestern values to all of her endeavors. She was born, raised and educated in Milwaukee, the largest metropolitan city in Wisconsin. She graduated cum laude from Mount Mary College, Milwaukee, with a Bachelor of Science and went on to achieve her M.D. degree from the Medical School at the University of Wisconsin, Madison.
Even in medical school, a love of the specialty of Plastic Surgery took hold of her. "I thought Plastic Surgery was 'magic' and I wanted very much to do magic!" She apprenticed with Dr. David Dibbell at the University and received confirmation that yes…she had the basic skills and talents to pursue that love of Plastic Surgery. She changed course and chose Surgery, an un-welcoming specialty for women at that time.
As a fresh M.D., she spent her first 4 months at the Eastern Virginia Graduate School of Medicine, as the Plastic Surgery Department's youngest ever Research Fellow. Her research focused on tendon and wound healing and the uses of Ultrasound, suggesting well before liposuction came to the United States, that Ultrasound technology should be developed for fat removal.
She went on to her General Surgery Residency and Plastic Surgery Fellowship at the University of Wisconsin, Madison, and became the fellowship's first woman to graduate as a Plastic Surgeon. A natural and intuitive surgeon, Dr. Herte was able to hone her skills and develop the aesthetic sense and the creativity that serves her today in her problem solving approach to plastic surgery.
Her background with the reconstructive surgical challenges of Plastic Surgery is extensive and goes well beyond her excellent residency training. She has extensive experience in correcting facial birth defects such as cleft lip and palate, including work with children in Ecuador with Interplast, as well as her past children's plastic surgery practice here in Las Vegas. She has also helped many women regain confidence through breast reconstruction or breast augmentation surgery following mastectomy for breast cancer.
She has received many honors, including "Woman of Promise" from Good Housekeeping Magazine, "Woman of Distinction" from Soroptimist International of Greater Las Vegas, and "Top Female Doctor" by New Beauty magazine. Not only has she served as past Chief of Plastic Surgery at Sunrise Children's Hospital but has also held the office of Chief of Surgery at Sunrise Hospital and Medical Center (the first woman ever in this position). She was also awarded Fellowship in the American College of Surgeons, and was the first woman Plastic Surgeon in Nevada to be so honored.
The first Nevada Woman Plastic Surgeon to become Board Certified by the American Board of Plastic Surgery, she is well respected for her surgical expertise and experience. She is heralded as an educator and patient advocate, and belongs to many prestigious professional organizations including the American Society of Aesthetic Plastic Surgery, American Society of Plastic Surgeons, the American College of Surgeons, and the Association of Women Surgeons.

Aesthetic surgery has always been an area of special interest and expertise for Dr. Herte. Ongoing study in all areas of Plastic Surgery and especially Cosmetic Surgery allows her to embrace and perfect the very best advances and technology.
Dr. Herte is Medical Director of the Herte Center for Cosmetic Surgery. For more than 20 years she has limited her practice exclusively to cosmetic surgery, quietly beautifying Las Vegas, one patient at a time.