We offer third party financing through CareCredit, Alphaeon Credit, UMC, and Prosper Healthcare Lending. Please ask our staff for details.
CareCredit

CareCredit is a healthcare credit card designed for your health, beauty, and wellness needs. It's a way to pay for the costs of many treatments and procedures and allows you to make convenient monthly payments. For complete details of healthcare financing terms, please review the CareCredit account agreement within the application.
CareCredit Payment Calculator
CareCredit offers a straight forward way to identify the best financing option for your procedure. Just enter in the procedure cost below to view payment options!
---
Alphaeon Credit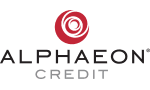 With an ALPHAEON CREDIT card, you'll find a wide array of monthly payment options to help you be your best you. With special financing options* for any purchase over $250 with credit lines up to $25,000 and the ability to reuse your card again and again, you may find using an ALPHAEON CREDIT card is a better way to pay as well.
---
UMC
Thousands of patients have trusted United Medical Credit to secure affordable payment plans for their procedures. United Medical Credit can do the same for you.
Some of the benefits of choosing United Medical Credit to finance your care:
Extensive Network of Prime and Subprime Lenders
Multiple Plans to Choose From
Decisions Within Seconds
No Prepayment Penalties with Flexible Terms
Fast and Easy Application Process with No Commitment
100% Confidential
Plans available for Credit Challenged Applicants
---
Prosper Healthcare Lending


Prosper Credit is a peer to peer lending company that offers personal loans at low rates. These loans are unsecured, which means you do not have to put up any collateral (like a house or car) that could get taken away if you can't make payments. Each loan is typically funded by multiple people across the United States.