Breast Augmentation Las Vegas
Beautiful, Natural-looking Results in Las Vegas, NV
At Herte Center for Cosmetic Surgery, we help women recreate the appearance of their breasts in a manner that complements natural physique. Dr. Mary Herte, the first woman physician in Las Vegas to be Board Certified by the American Board of Plastic Surgery, performs breast procedures with an artistry that achieves the most favorable outcome for each patient.
Every woman deserves to love her body. Unfortunately, when you are dissatisfied with the size, shape or fullness of your breasts, your unhappiness can affect your self-confidence and sense of femininity. Breast augmentation in Las Vegas, NV can enhance your figure by adding volume and fullness to your breasts and enhancing their shape. Breast augmentation can also improve the symmetry of your breasts and help perfect your body proportions and balance.
A breast augmentation at our plastic surgery center in Las Vegas can help you achieve the feminine curves you desire. Contact Dr. Mary C. Herte here to schedule your consultation.
---
FAQs
What is a Breast Augmentation?
Breast augmentation procedures are performed to give a natural fullness and shape to the breasts. This procedure is not the same as a
breast lift
, but can result in the breasts sitting up farther on the chest wall.
What Are My Breast Augmentation Options?
As a woman, Dr. Mary Herte can relate to the concerns you may have about your breasts. She also understands that each woman is a unique individual and respects that individuality when helping you plan your breast augmentation. To create the most natural-looking and feeling breasts possible, Dr. Herte customizes your breast augmentation procedure to fit you.
After studying your anatomy and discussing your desires and personal goals, Dr. Herte can help you choose the size, shape, and type of breast implant that fits your body and is right for your needs. Because Dr. Herte has extensive breast surgery experience and an eye for balance and harmony, she can guide you to your best choice. If there is also significant sagging of the breasts from weight loss, pregnancy or natural aging, Dr. Herte may also recommend breast lift surgery in conjunction with your breast augmentation to achieve a fuller, more youthful appearance.
What Can I Expect From a Breast Augmentation at our Las Vegas practice?
In order to achieve the desired appearance, Dr. Herte carefully considers the variables of breast implants, including profile, shape, consistency, and size. The goal of surgery is to help a woman feel more confident about her appearance through the enhancement of breasts in relation to body proportions.
Breast augmentation may include saline or silicone implants. Each has its own characteristics that will affect the way breasts feel and the way they sit on the chest. Consultation for this procedure is involved, and rightfully so. Patients must not only know what they can expect to look like after their surgery, but also what to expect from the procedure itself. In addition to choices in the type of implant used, patients must consider the technique that will be employed by Dr. Herte during the procedure, and how these variables may affect recovery.
Click here to view before and after photos of breast augmentations done by Dr. Herte.
How Will Pregnancy Affect My Breast Augmentation?
Timing is an important consideration for the woman who wants to enhance her breasts with implants. Although it is not necessary to postpone breast augmentation until after you are done having children, there are aspects of pregnancy that should be considered. Many women undergo breast augmentation before having children, and remain quite happy with their appearance after giving birth and breastfeeding.
Pregnancy will change the appearance of your breasts. Just like natural breast tissue changes with the hormonal and weight fluctuations of pregnancy, so will augmented breasts. It is not that the implants themselves change, but that the supportive and fatty tissue around them does. Breast tissue expands in the nine months of pregnancy, and shrinks during the months that follow childbirth. The extent to which the overall shape of the breasts change will depend on how much natural tissue surrounds implants.
Am I a Good Candidate for a Breast Augmentation?
Breast augmentation can have a significant impact on the way you feel about your body. One of the most important aspects of being a good candidate for this surgery is to know what breast augmentation can do, and what it cannot. Realistic expectations are crucial to a satisfactory outcome.Some of the concerns that can be addressed with breast augmentation include:
Small size
Asymmetry from one breast to the other
Cosmetic concerns after reconstructive surgery
Cosmetic concerns after breast cancer treatment
Deflation or loss of volume from pregnancy, breastfeeding, weight loss, or age
Are Breast Augmentations Expensive in Las Vegas?
Breast augmentation can be a valuable investment into your sense of confidence. The cost of treatment involves several factors, such as the type of implant you choose and the extent of surgery. Costs encompass surgical fees, product, anesthesia, the surgical facility, and staffing.
---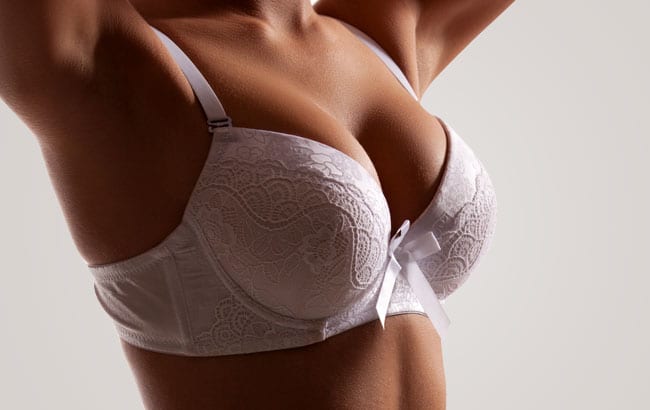 Herte's Commitment to Quality and Safety
Dr. Herte takes a result-oriented approach to helping all of her patients achieve their personal best. By employing advanced breast enhancement techniques, she is able to minimize scars and promote rapid recovery and return to normal activities. To ensure your privacy, comfort, and safety, Dr. Herte performs breast augmentation in our AAAASF-certified surgical center in Las Vegas, Nevada.
---
Breast Augmentation Consultation in Las Vegas, NV
Dr. Mary Herte can help you achieve the beautiful, natural-looking results you have always dreamed of with a breast augmentation. Get personalized information and recommendations from a respected surgeon known for her surgical expertise, artistry and caring approach. Contact the Herte Center for Cosmetic Surgery today to schedule your consultation.
Read more about breast augmentation surgery and other services we offer on our blog!
Dr. Herte Answers Breast Augmentation Questions