Home
/
Sculptra® Aesthetic Injectable Filler – Las Vegas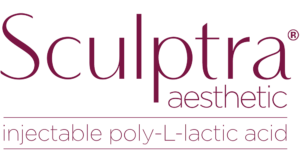 While many filler options exist today for enhancing facial volume and reducing deep wrinkling, Sculptra® Aesthetic is a unique product that has special characteristics and benefits for appropriately selected patients. Dr. Mary Herte has extensive injectable experience with all of the semi-permanent fillers and can help you choose the right filler for your individual needs. Because your final result with this product is very technique sensitive, the experience of your injector is extremely important to your outcome.
Sculptra® Aesthetic is made up of particles of poly-L-lactic acid (a bio-compatible material found in dissolve-able suture). It is approved by the FDA for treatment of deep folds and wrinkles. Other "off label" uses can also achieve amazing rejuvenation results particularly when Sculptra® Aesthetic is used as a volumizer (to add fullness).
The primary benefit of Sculptra® Aesthetic is its stepwise correction with subtle changes seen over the course of the treatment series. While it is a great product for facial sculpting, Dr. Herte has seen not only improvement in the volume of the face but also a refreshing of the general skin texture. Sculptra® Aesthetic is Dr. Herte's first choice for balancing the facial structures though additional volume in hollowed cheeks and temples. Structural support of naso-labial fold, cheek and chin areas can also be achieved.
Other benefits include rapid recovery with minimal bruising or discomfort, and ability to adjust correction with each session in the series until full correction is obtained. Each vial also contains a relatively larger volume of product than other filler, and enables a larger area of correction. Long lasting results up to 2 years (with a 3-4 treatment series) are expected.
The main disadvantage of this product is the patience required to get to your final result. At each treatment session one or 2 vials of Sculptra® Aesthetic will be used to sculpt the correction areas to as close to our ideal as possible. The corrected state is primarily water from the diluted product and will be absorbed, to your disappointment, over the next day or so leaving the active ingredient to begin the process of stimulating your own collagen production (which is what causes the final enhancement). Over the interval between treatments, your collagen will build. Then additional product will be injected in the areas that still need enhancement. This process will be repeated until your body creates the full correction with your own collagen.
This unique approach to facial sculpting with fillers is the most long lasting and most natural looking approach. Sculptra® Aesthetic can also be combined with other fillers for correction of problem areas that are not suited to Sculptra® Aesthetic correction.
For additional information on Sculptra® Aesthetic, or to schedule a personalized consultation with Dr. Mary Herte, please contact our Las Vegas Cosmetic Surgery Practice and speak to our helpful and informed staff. We welcome your call!
Sculptra® Aesthetic Injectable Filler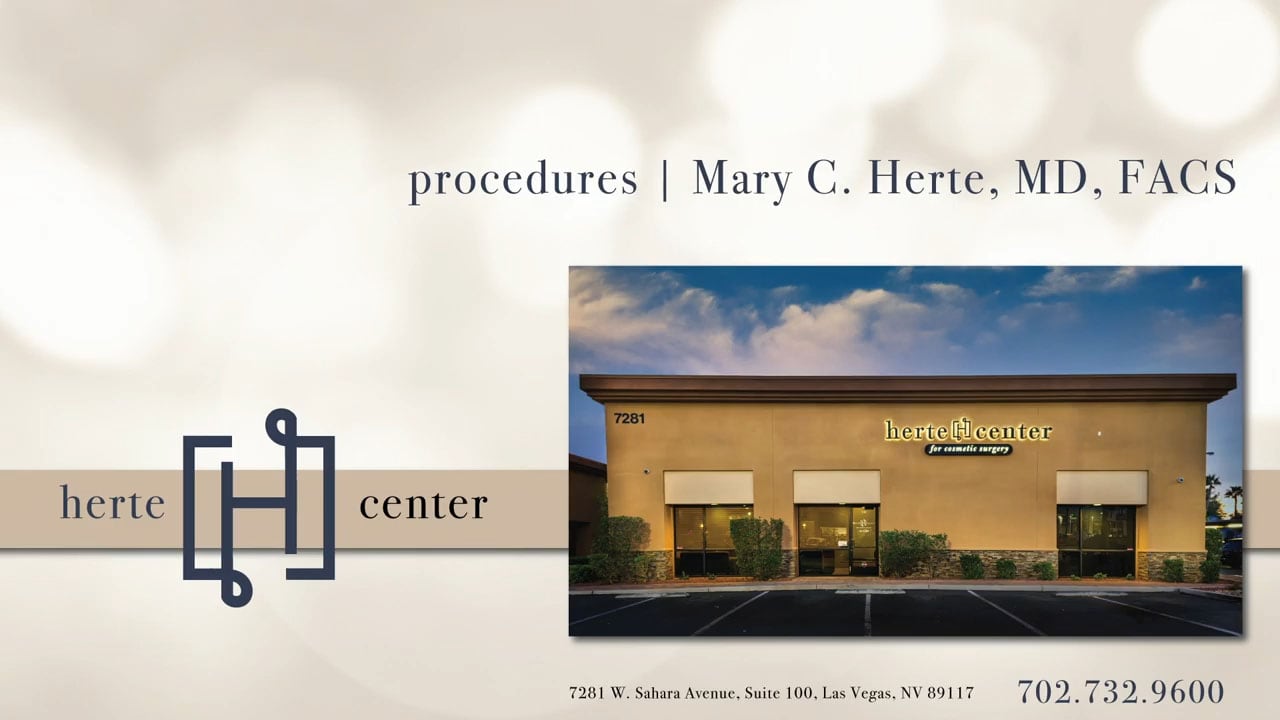 For Your Safety
Dr. Herte uses only genuine brand name cosmetic injectables, FDA approved for use in the United States, and purchased directly through the manufacturer.
The Herte Center for Cosmetic Surgery adheres to the strict Nevada Department of Health safety guidelines for single use vials and safe injection practice. For your safety, Dr. Herte does not allow vial sharing: each "single use" vial is used only for a single patient treatment.
FDA approved injectables may be used on a case by case basis for treatment for conditions that have not been approved during the FDA approval process. Dr. Herte may recommend such "off-label" treatment to a specific patient based on evaluation of the individual situation but discussion of such treatment should not be considered promotion of off-label procedures.