Philosophy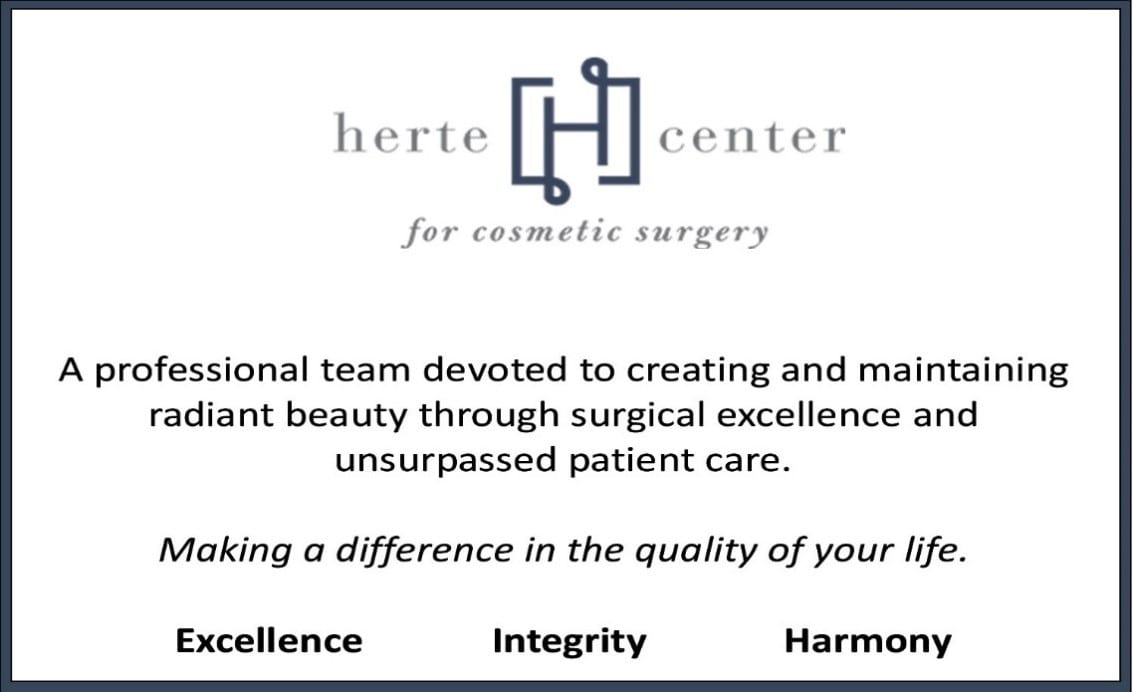 You are unique — your skin, face and body; your beauty goals.
We can craft unique solutions together to help you look your best.
You want to look like you – your personal best, your natural self, refreshed and youthful.
We can help you protect and enhance your natural beauty, so that you can feel confident and project your best self.
You want personalized information about your aesthetic options, so that you can make informed choices.
We can be your best resource for information about your choices in cosmetic procedures – and together we can find personalized solutions that fit you.
You deserve Dr. Herte's personal attention from consultation to full recovery.
Our relationship with you is important to us and we want to protect that personal connection.
You deserve gentle and caring treatment, and to feel taken care of by us, throughout the entire process. Your safety is paramount to us.
Our highest goal is to offer effective and proven alternatives, implemented by a highly trained team. Natural results, quality, safety and personalization are the hallmarks of our practice.