Who Has the Most Plastic Surgeons?
OK, here's a test question for you. Which U.S. cities do you think have the most plastic surgeons per 100,000 residents?
Maybe Dallas, L.A., New York, Phoenix. And how about little old Las Vegas? We could be right up there, eh?
Of that list you made, what if you only had one in the top ten? Let's get into it and see just which cities make up the top ten for the most plastic surgeons per capita. These statistics were compiled by RealSelf, the aesthetic industry's most popular website.
And the number one city is…Miami, Florida with 3.90 plastic surgeons for every 100,000 residents. Maybe not a surprise once you think about it. Lots of sun damage. Lots of beach time. The influence of South Beach.
But in second place you will probably never, ever get the right answer. Wait for it…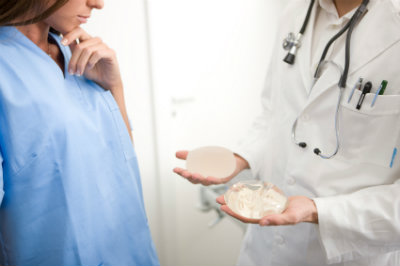 Salt Lake City, Utah. What? It turns out that living at high elevation (Salt Lake is at 4,225' above sea level) with lots of penetrating UV rays and lots of sunny days every year can beat up on the skin. Plus, Utah has the youngest marrying age in the nation, so mothers who are still young want to look young. Hello tummy tuck! Salt Lake has 3.12/100,000.
L.A. in third is no surprise with 2.98/100,000. L.A. is one of three California cities in the top 10, although San Diego didn't make the cut, which is surprising. The other California cities are San Jose in fourth and San Francisco in sixth. San Francisco isn't usually thought of for plastic surgery.
OK, now it's either Dallas or Houston, for sure. No, but the next city is in Texas — Austin. Austin has 2.78 plastic surgeons per 100,000 residents and is fifth.
It's about time for Manhattan, right? New York comes in eighth with 2.61/100,000.
Now for the shockers. In seventh? Grand Rapids, Michigan. Come on! In ninth, Tampa, Florida. And in tenth? How about Baltimore, Maryland to round out the surprises. Baltimore has 2.48 plastic surgeons for every 100,000 people. Maybe it's because the Orioles are so bad every year that they cause premature wrinkling on their fans' foreheads.
And to think, Dr. Herte's Las Vegas didn't make the top ten. Of course, in this business it's quality long before quantity that matters anyway. That's where Dr. Herte's extensive experience comes into play. For more than 15 years she has been helping Las Vegas patients turn back the clock and look and feel more youthful. Call her for a consultation at 702-732-9600.