Revance® RHA® Collection of Dermal Fillers
What Is Revance RHA?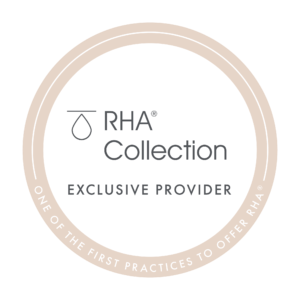 The Revance RHA Collection is the first and only line of hyaluronic acid (HA) fillers FDA approved for treating dynamic facial wrinkles and folds. These lines are caused by repeated facial expressions over time, which have traditionally been treated with neurotoxins like BOTOX® Cosmetic. By strategically placing RHA filler material into these trouble areas, our board-certified plastic surgeon, Dr. Mary Herte, and Allergan Master Injector Hollie Tyler, APRN, can create a more youthful and smooth skin appearance, without a stiff or overdone result. RHA injectables are designed as a resilient solution that adjusts with your facial movements for the most natural-looking rejuvenation.
How Do RHA Dermal Fillers Work?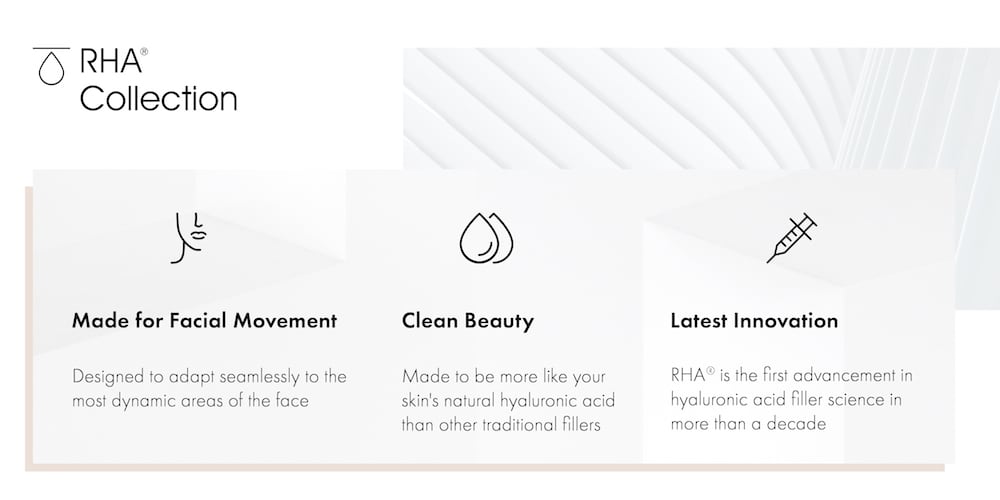 RHA dermal fillers are composed of a specially formulated HA that closely matches the HA naturally found in your skin. This substance helps to keep skin moisturized and supple, but as we get older, HA naturally depletes leading to more prominent wrinkles and creases. With the series of RHA injectables, patients aged 22 years or older can replenish lost HA to rejuvenate their facial appearance. 
Unlike BOTOX® Cosmetic, which works by relaxing underlying muscles, the RHA Collection restores volume loss in the skin's structure for a more refreshed look. At the Herte Center for Cosmetic Surgery, our team offers the full RHA Collection. RHA 2 and RHA 3 are designed for moderate to severe dynamic facial wrinkles and folds, such as nasolabial folds (parentheses). RHA 4 goes deeper within the dermis to address moderate to severe dynamic wrinkles and folds. RHA 3 and RHA 4 both contain lidocaine to help maximize patient comfort by numbing the injection site.
What Does the RHA Filler Treatment Involve?
If the RHA Collection is determined to be the best treatment option for your aesthetic concerns, Dr. Herte and Hollie Tyler, APRN will explain what you can expect during and after treatment. To begin the injection process, she carefully delivers the filler into the targeted areas using a very fine needle. Your experienced injector may then lightly massage the treatment areas to promote even distribution of the filler material. Depending on the extent of your treatment plan, your entire RHA procedure can typically be completed within one hour. After treatment you should be able to resume your normal schedule without any downtime. Within the first couple days, you may experience mild bruising or swelling at the injection sites, but this is common and should quickly fade.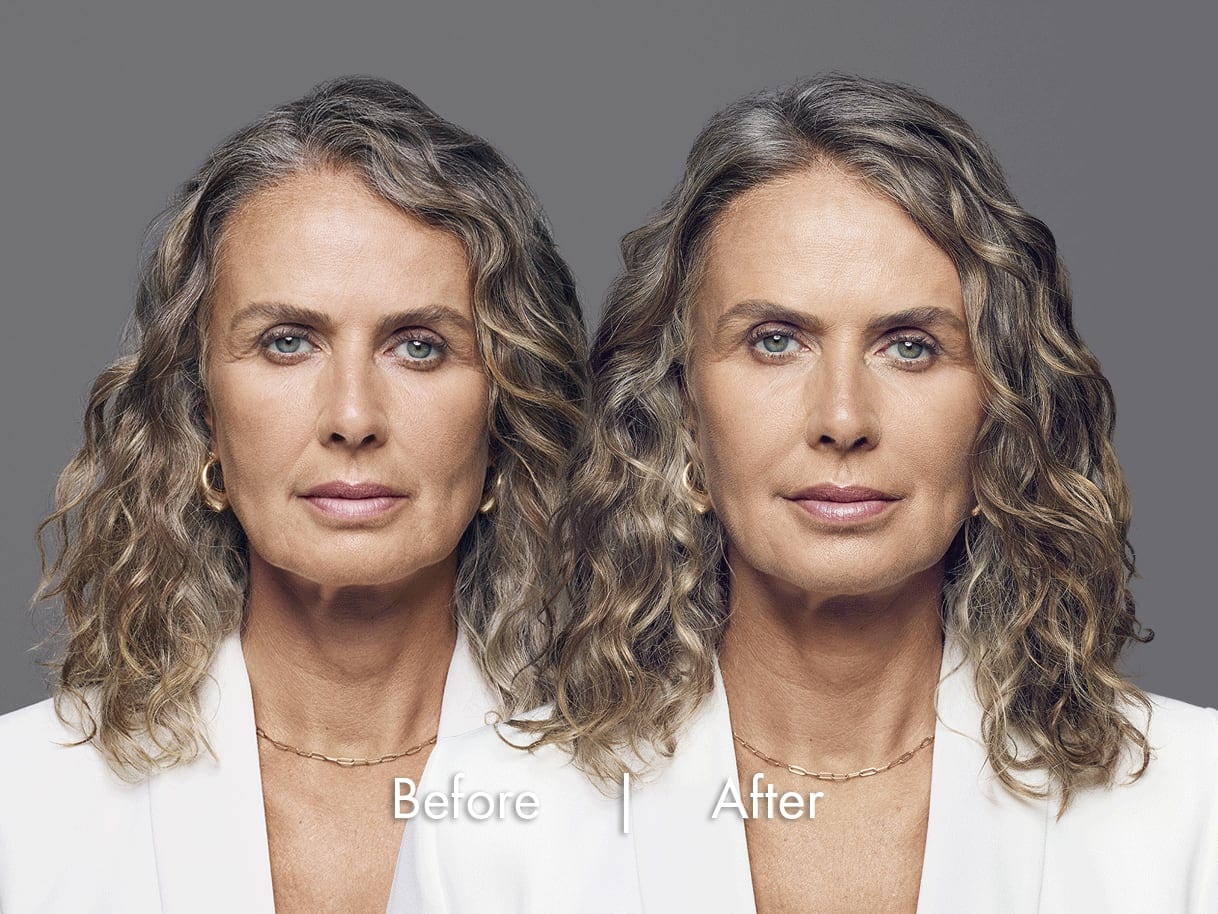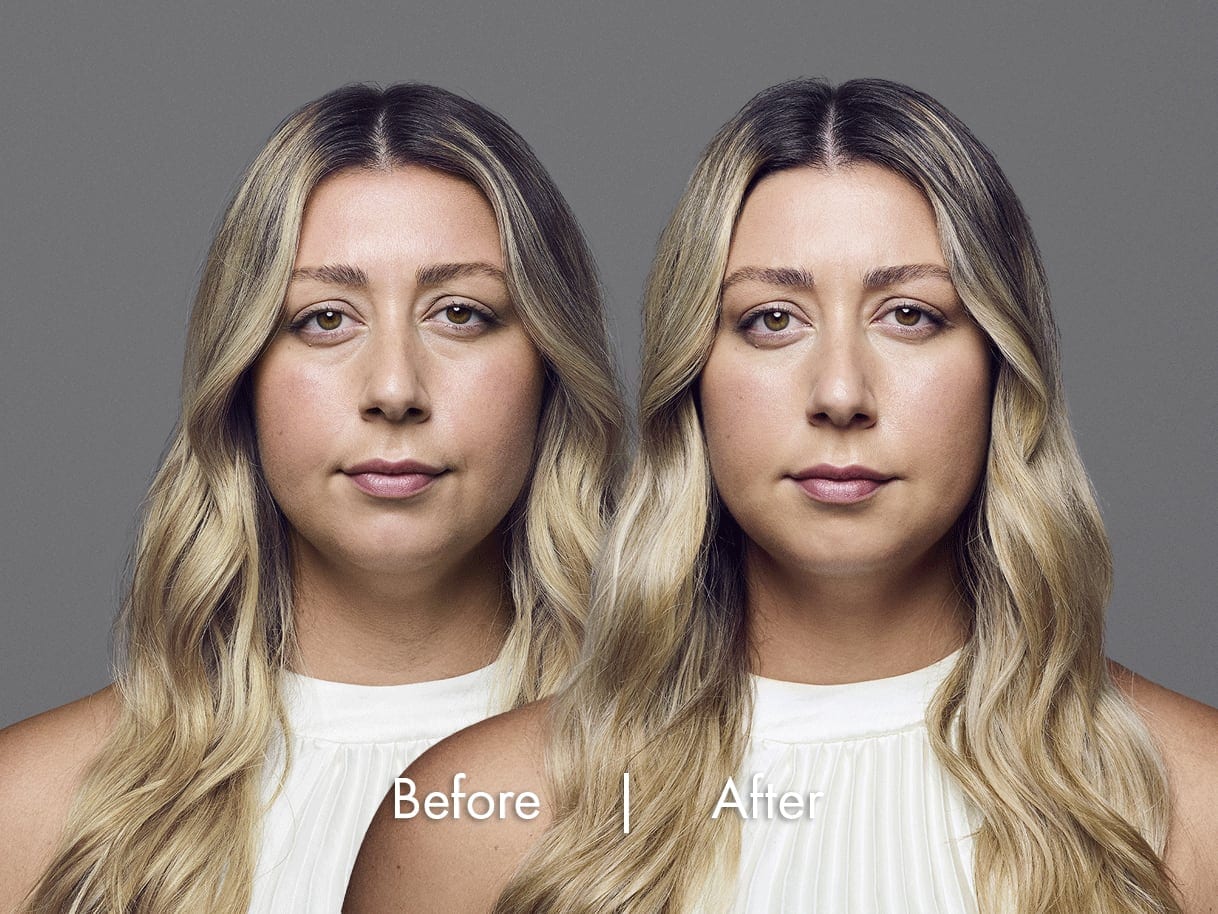 How Long Do RHA Filler Results Last? 
Results from your RHA treatment should be immediate, and you should continue to see the effects of your injectable session for up to 15 months. Keep in mind, however, that everyone will respond differently to their filler treatment, and while long-lasting, the duration of your results may vary from what others experience. To prolong the effect of your RHA treatment, Dr. Herte and Hollie Tyler, APRN may recommend scheduling touch-up sessions to maintain your natural-looking facial rejuvenation.
How Much Do RHA Fillers Cost?
The cost of the RHA Collection will depend upon the specifics of your treatment plan. Once Dr. Herte and Hollie Tyler, APRN have  established a plan for your filler treatment, our team can provide you with a cost estimate to help you know what to expect. If you would like to divide your total cost into smaller, monthly payments, the Herte Center for Cosmetic Surgery works with multiple financing companies to help make your cosmetic enhancement a reality.