What to Consider to Get the Right Breast Implant Size
If you've been thinking of improving the size and shape of your breasts for a while now, a breast augmentation surgery here at our Las Vegas cosmetic surgery practice should be in order. However, making the decision to have the procedure involves thorough preparation on your end and a consideration of several elements such as implant type, incision type, and getting your size right.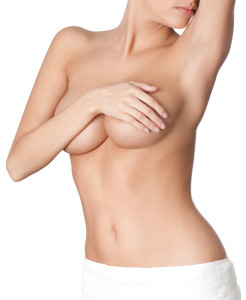 To learn more about getting your implant size right, you might want to consider the following factors:
Your fitness level as you do not want implants that will interfere with your exercise routine; this is especially true for professional body builders.
Your current wardrobe; you can schedule an appointment to try up to 3 outfits from your wardrobe using our sample implant sizers.
Your body measurements such as your height, weight, width of your shoulders and overall body frame. Dr. Herte will discuss these factors during a one-on-one consultation.
Your desired result: natural or flashy? Let Dr. Herte know your expectations for results.
It may help if you bring a friend with you during your wardrobe appointment to try on implant sizes. In addition, it will also work to your advantage if that friend has similar body composition as yours as you can let her try on the implants as well and see how it looks on her. However, keep in mind that it all boils down to you.
Let us help you come up with a personalized breast augmentation plan. Get in touch with us today by calling 702.732.9600 or by filling out this contact form. We look forward to your visit!