How Long Does It Take to Be Bikini-Ready After a Tummy Tuck?
A tummy tuck, medically known as abdominoplasty, is one of the most popular body-contouring procedures in the country today. Why is it so popular? A tummy tuck provides a solution to what many women, particularly those who have had children, are having a difficult time dealing with — loose abdominal skin, weakened abdominal muscles, and unsightly stretch marks.
The exact amount of time it takes to see the desired results from the procedure is a common concern during personal consultations. Generally, it takes two to three months to see results, depending on the tummy tuck technique that was performed, the extent of skin laxity, and the patient's general state of health. Below is a timeline of a typical tummy tuck recovery.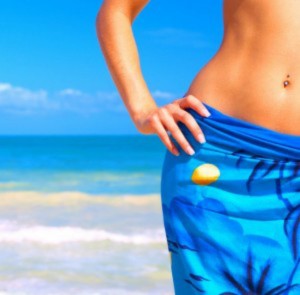 A day after surgery – Moderate to severe bruising and swelling will be present at this time. There will be some discomfort, as well.
A week after surgery – The swelling should have mostly subsided some discomfort may still be present. Drains will be removed around this time. The two weeks you requested to take off work will be devoted entirely to healing, and you may need more depending on the type of work that you do.
A month after surgery – At this period following surgery, you can resume most of your normal activities and perform light exercises as instructed by Dr. Herte. No strenuous activity.
Two months after surgery – By adhering strictly to post-tummy tuck instructions by Dr.Herte, you will most likely be bikini-ready at two months after surgery!
A personal talk with Dr. Herte will help determine which tummy tuck technique is suitable for your body contouring needs and goals. As one of the most highly experienced tummy tuck surgeons in the Las Vegas area, Dr. Herte is known for natural-looking, well-proportioned tummy tuck results. Call 702.732.9600 to schedule an appointment today!