What to Look For in a Plastic Surgeon
Whether it's a facelift, tummy tuck or breast augmentation, surgery by an experienced plastic surgeon will help achieve your desired outcome — a youthful, refreshed, or slimmer look!
The skills, experience, and aesthetic sensibility of your surgeon all play a crucial role in achieving the most beautiful and natural-looking results with plastic surgery. When looking for a plastic surgeon, the following factors are worth investigating: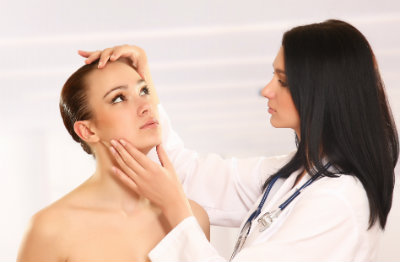 The surgeon's credentials. Pay attention to his or her educational background, residency training, and board certifications. Don't let those fancy credentials totally wow you, though, as there are other things that you also need to assess. Dr. Herte is board certified by the ASPS and ASAPS and is a Fellow of the American College of Surgeons.
The surgeon's experience in performing your desired procedure. Ask a potential surgeon about his or her specific experience with the surgery, not just with plastic surgery as a whole. Also, you might want to inquire on the latest technologies or techniques employed by surgeons in performing the procedure. Dr. Herte blends newer technologies with tried and true techniques to create a customized plan for you!
The surgeon's staff.  Keep in mind that the staff is like an extension of the surgeon. They should also be warm, polite, and knowledgeable of the procedures they offer. Dr. Herte's staff has been named a 5 Star winner by Talk of the Town!
The waiting area, reception area, and the office. It doesn't have to be fancy, but tidy and professional looking is a must. At the Herte Center, you will find an inviting and warm atmosphere. Our patients love to hang out with us!
Now accepting new surgical patients! Get to know Dr. Herte and the rest of the team today by calling us 702.732.9600. We'd love to hear from you!