Your Sagging Brow is Giving You a Bad Rep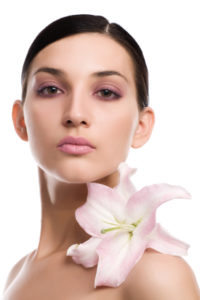 Beautiful woman with pink lily isolated on white[/caption]Gravity doesn't take no for an answer. It doesn't take a trip to Provence. It's always there pulling down the skin, underlying muscle, and tissue on your forehead. Facial expressions such as frowning and squinting do not help either. Before you know it you have creases between your eyebrows and your brows have acquired a hooded, heavy appearance. People wonder why you look so tired or what they did to anger you, even though you're having a good day and had plenty of sleep.
Sounds like a browlift with Dr. Herte could be in order!
A browlift targets the upper third of the face, gently tightening the entire area, removing excess skin, and adjusting underlying muscle to give the entire forehead and brow area a younger, fresher look.
Dr. Herte's patients often combine a browlift with eyelid surgery or a facelift to encompass areas beyond the forehead. You'll discuss your options during your consultation.
Who can benefit most from a browlift?
Most browlift patients are between the ages of 40 and 60 and feature lined or inelastic skin on their foreheads. Some people are more genetically prone to a sagging forehead, although the pull of gravity has an effect on everyone.
If you would like to see if a browlift could help you, here's an easy test. Stand in front of the mirror and place the palms of your hands to the sides of your eyes above the eyebrows. Now pull the skin back from the eyes. This raising of the forehead is similar to what the browlift will do.
Fed up with being asked if you're tired or mad? Call Dr. Herte at 702-732-9600 and schedule your consultation for a brow lift.