Tired of Being Asked if You're Tired? A Brow Lift Can Fix That.
It stinks getting old. Just ask your brows. Gravity, aging, and sun damage can make the skin on your brows sag and droop. This, of course, can make you look perpetually tired, and open you up to those questions about how much sleep you got last night, or even worse, questions if you're angry.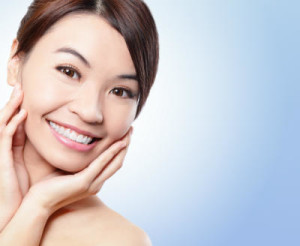 But you can regain your younger look with a brow lift.
Brow lifts are sometimes called forehead lifts. The surgical procedure aims to eliminate wrinkles and creases in the forehead area and the area around the brows. People with sagging skin over their upper eyelids can really benefit from a brow lift and Dr. Herte's surgical ability delivers the aesthetic results her patients desire.
How do they do a brow lift?
Thanks to technological advances in the procedure, most brow lifts are now done with the endoscopic approach. Multiple small incisions are made behind the patient's hairline. Then an endoscope (a tube with a tiny camera attached to its tip) is inserted into the holes. Through the camera, Dr. Herte can see the area she is working on, helping her better manipulate the tissue. Excess tissue is removed and, where needed, muscle is repositioned.
Dr. Herte believes proper brow lift surgery requires an artistic eye, combined with surgical skill, to create the balance needed for natural-looking facial rejuvenation. She understands that many women avoid brow lift surgery because they worry about "the perpetually surprised look" that can result from poor technique. She produces natural-looking results that take into account your hairline.
Don't you think it's time to put that tired look to bed with a brow lift? Call 702-732-9600 for an appointment and let's talk about your options.