The Liquid Facelift
Ponce de Leon. That Nazi sympathizer in Indiana Jones and the Last Crusade. Joan Rivers. Throughout time, everyone's been looking for an answer to the march of time and its inevitable wrinkles, creases, saggy skin, and other signs.
Today's injectables are as close as anyone has come.
Yes, injectables can fill wrinkles and creases, stop the muscles that form wrinkles from contracting, restore volume in the cheeks, support skin that has lost it elasticity, add definition to the chin, and even define and plump the lips.
Ponce de Leon would be jealous.
Surgery vs. Injectables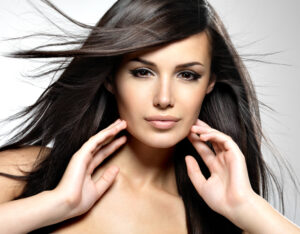 Despite not liking the wrinkles and such that have taken hold of their faces, most people still don't seriously consider a surgical facelift due to the cost and the extended recovery time. For those, we offer a liquid facelift at the Herte Center.
Liquid facelifts are becoming increasingly popular because women and men are able to have a "30-minute facelift" done by Dr. Herte and walk out looking years, if not decades younger (with results really kicking in with Botox after one week).
What exactly is a liquid facelift by Dr. Herte? With the availability of today's fillers and muscle relaxers (Botox and Xeomin), there are many different options with subtle differences between each injectable. Dr. Herte uses hyaluronic acid fillers (Juvederm, Restylane, and Perlane), calcium hydroxylapatite fillers (Sculptra), and muscle relaxer/neurotoxins (Botox and Xeomin) in combination to address the various needs of each individual patient.
While these results don't provide the long-term changes that a surgical facelift delivers, a liquid facelift at the Herte Center is a great alternative. Call us at 702-732-9600 to set up an appointment for a liquid facelift consultation with Dr. Herte.