Pros and Cons of CO2 Laser Resurfacing
Since we live in a place where the sun shines brightly most days of the year, it's hard not to expose your skin to damaging UV rays. Also, repeated facial expressions and general aging can leave your skin weathered, wrinkled, and dull. For over 20 years, Dr. Herte has been using CO2 laser resurfacing to rejuvenate the skin of her patients.
CO2 resurfacing is an ablative procedure that requires at least two weeks of recovery time, so it's not for everyone. Here are some pros and cons of CO2 laser skin resurfacing with Dr. Herte.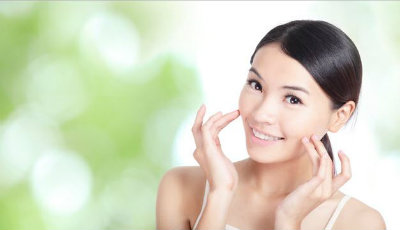 Advantages of CO2 Resurfacing
This type of laser resurfacing can reduce visible skin wrinkling by over half. It delivers excellent improvement in fine lines, general texture, and a reduction in troublesome pigmentation areas. It has a dramatic effect on deep wrinkling. Acne scarring also responds to CO2 laser resurfacing; most of our patients notice a 50% improvement in their acne scars. A side effect of this type of resurfacing is skin tightening. The heat generated by the laser triggers an injury response in the body, creating new collagen and elastin in the area, firming the skin and delivering, in effect, a slight lift.
CO2 resurfacing can be compared to surgical dermabrasion, but recovery from laser resurfacing is easier than from dermabrasion. Also, since CO2 laser resurfacing is performed under general anesthesia, the patient feels no pain during the procedure.
Disadvantages of CO2 Resurfacing
Like dermabrasion, this type of laser resurfacing requires a good deal of recovery time. The patient's skin will be weepy for two weeks and will require thorough cleaning four to five times daily, along with application of ointment to keep the skin from scabbing. The areas can take up to three weeks to heal. After that, the skin will remain pink or red for more time. Care must be taken to avoid sun exposure on the treated skin. Also, patients with darker skin tones are not good candidates for CO2 resurfacing because the procedures can reduce the skin pigmentation in relationship to other areas that are not treated.
Click here for information on the less invasive ResurFX fractional laser option.
If you are interested in CO2 laser skin rejuvenation or ResurFX, call Dr. Herte's office at 702-732-9600 and let's discuss your options.