Turn Back the Clock with ResurFX® Laser Resurfacing
If we all knew then what we know now…
When it comes to sun exposure, collectively we probably would have had a lot less of it. No baby oil. No sunburns where sheets of skin peeled off. No striving to get the darkest tan of all our friends.
But short of a time machine, we now have to deal with the blotchy pigmentation, wrinkles, and dull skin texture that are a product of both sun damage and typical aging. ResurFX® Laser Resurfacing at the Herte Center is one way of rejuvenating that damaged skin. ResurFX® can reduce sun damage, soften lines, even out skin pigmentation, and brighten your overall complexion.
How it works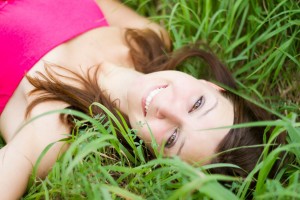 Prior to your ResurFX® treatment at the Herte Center, we apply a topical anesthetic to keep you comfortable. Dr. Herte also recommends an oral sedative for relaxation during the procedure.
Then the handpiece is passed over the treatment areas. The laser is set to a random pattern that automatically lays down laser pulses. The laser heat is directed below the skin's surface, so it does not damage the outer layer. Patients feel a hot and prickly sensation, but the discomfort is tolerable with the topical anesthetic.
The ResurFX Laser, by targeting the deeper layers of the skin and not the epidermis, triggers the body to produce new skin cells. These new cells will give the patient healthier, younger-looking skin.
Recovery
After your ResurFX treatment, your skin may be red and swollen for a few days. This is the injury response that triggers new skin cell production. Your skin will be sensitive, so you must stay out of the sun. Over the weeks that follow your skin will improve as the body generates the new cells.
Dr. Herte recommends the full five-treatment program for ResurFX. Down the road, a limited two-to-three treatment booster plan is effective.
Interested in rejuvenating your skin without aggressive resurfacing? ResurFX is probably for you. Give us a call at 702-732-9600 for more information.